ASO will help you increase your overall organic footprint. There are several steps to proper optimization, including optimizing your metadata, conversion optimization and paid marketing. Let's look and see how each one matters.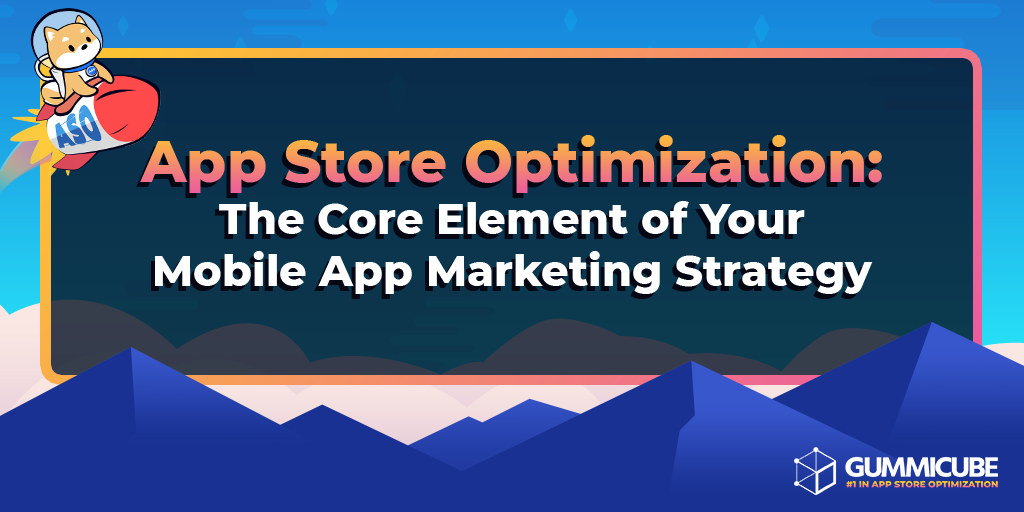 The first step to gaining discoverability is to optimize your metadata, particularly your keywords. Keyword optimization allows your app to reach more users in search results, where the vast majority of discovery happens.
Most users will find an app through search terms related to key features or brand names. The more keywords you are able to target and rank for, the higher your chances of being discovered are.

Above: Mobile app store search discovery and download metrics.  Source: Apple.
When users discover your app by searching for a term and download it, you will build relevance for that keyword and potentially rank higher for it. With proper search optimization, you can rank for hundreds, if not thousands, of keywords.
To optimize your metadata for improved keyword visibility, the first step involves identifying what users are searching for that is relevant to your app. Evaluate keywords using software designed for ASO (rather than SEO, since web search and mobile app store search have different trends and volume). Once you integrate those keywords into your metadata and go live, the App Store and Play Store will crawl your update and begin to merchandise your app in search results based on targeted terms.
From there, it's important to analyze your keywords and determine which ones are performing the best. You can adjust your metadata for future builds by rotating out under-performing keywords and bringing in new ones.
Keyword optimization is the first step to increase your discoverability. It will also help provide important data that you can utilize for other marketing strategies, such as paid Search Ads campaigns. Once you understand how your users can find your app, the next step is to optimize what they see when they find it to compel them to download.
Conversion Optimization
Optimizing your metadata builds the foundation necessary for discovery.  This is an all-important first step; the next is to get this visibility to translate to downloads.
All traffic, regardless of where it comes from, will either lead to the app store listing or a search result. In either case, conversion optimization is essential. Users assess on-page elements they can see, such as the icon, screenshots and video, to determine if they want to download it. An optimized creative set will help show users why they should download your app.
As a result, app developers must focus on these creative elements when optimizing for conversions. This requires designing them with ASO best practices in mind to help ensure a better conversion rate.
As you increase your user base, optimizing your creatives can help determine what best resonates with your audience. If you are still determining the branding foundations for your app, this can also help you discover what users respond to best; if you have established branding guidelines, you can see how different treatments of it translate into app downloads.
Testing Your Optimization
By designing and testing your creative sets for conversions, you can help ensure you gain the most users possible. Launching A/B tests, where multiple variants of your store listing assets are run against one another, can show you what converts more users.
Through testing one element at a time, you can determine which aspects of your listing resonate more with your targeted audience. This information can be applied to future tests and releases, thus helping to ensure a continually higher success rate.
How Conversion Helps Indexation
Being optimized for conversions can also help increase organic keyword ranking. The app stores take click-through rate and installs into account when determining organic rankings, so optimizing for conversion can help improve your organic footprint. The more clicks your app gets on a search term, the higher potential it has to rank on that term versus competitors with fewer clicks.
This improved organic growth will help your app reach more users. The optimized creative set can then get users to click on the app and download it, which can further increase your keyword rankings. This cycle of continued testing, deployment, analysis and iteration can lead to continuous improvement.
Paid Marketing
With a strong organic strategy implemented, you can incorporate paid marketing to accelerate growth even further. Paid marketing alone should not be used as a substitute for proper App Store Optimization, but it is a great way to supplement the foundational aspects of ASO.
Paid ad campaigns such as Apple Search Ads and Google Ads can drive traffic to your store listing. In addition to increasing your overall traffic through advertisements, this also helps increase organic visibility once the paid campaigns end. Paid user acquisition can also help stimulate the store's algorithms to help merchandize your app at a faster rate.
Between the faster indexation and expanded visibility, paid campaigns can help you can save time and make more effective use of your traffic. This will add up to creating a positive impact on your keyword rankings on the stores to further improve your overall download performance.
Overall
Designing and deploying an app is the first step towards a successful launch - App Store Optimization is the next. If you want to gain downloads, your mobile app marketing strategy needs ASO.
ASO is a process with multiple steps and areas to consider, including keyword rankings, creatives designed for conversions and paid marketing. When properly utilized, a good ASO strategy can help your app get the boost in visibility and downloads that it needs, creating the core of your mobile app marketing strategy.
About the Author
Gummicube Co-Founder & CEO, Dave Bell
Gummicube is a global leader in App Store Optimization with more than 11 years of experience optimizing and marketing apps. We offer the leading enterprise ASO technology and agency services, providing support to clients around the world. Our company is trusted by thousands of enterprise brands and leading startups including Microsoft, LinkedIn, Bethesda, SWEAT, GrubHub, McAfee and many others.